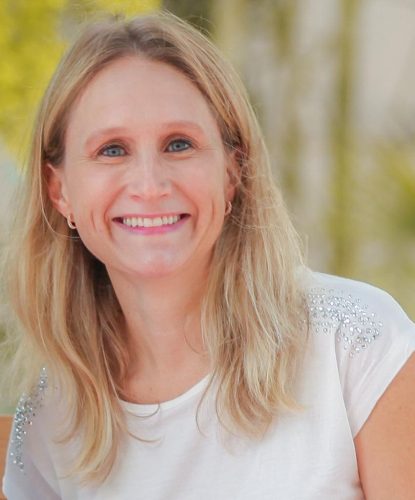 Bianca Kirschner, founder and director of the Food Connection portal, gave an exclusive interview to Nice Magazine, which we published here.
– What was your inspiration for creating the Food Connection Portal?
Bianca Kirschner – The idea of ​​creating a project related to food allergies has been for many years on the agenda with my husband, family and some close friends.
After all, it's been 8 years living with food allergies as our eldest son, Lucas, has severe allergies to wheat, barley, rye and egg.
Our family lived abroad for many years and since we returned to Brazil we have been experiencing difficulties in supporting causes related to food allergies here. Today, when we research this community, we see a lot of medical content, but limited content on how to educate our child and also for us parents about the next stages of our child's life, such as adolescence, going to college and going out with friends living with food allergies.
As I am curious, I have found materials, but not consolidated in an easily accessible manner or deal with the subject in a superficial way. So, inspiration came directly from our daily lives. We believe that through an online portal we will have many possibilities for connections. We want to be partners with those who today are already fighting for inclusion and awareness.
We want to encourage looking at this community in a more humane way, focusing not only on the allergic person's diet, but also on the personal, professional and social relationships of everyone who lives with an allergic person.
– What are your expectations regarding the acceptance of this project?
Bianca Kirschner – There are many expectations.
We really want to help other families by sharing some of our personal experiences, in a way that may alleviate the suffering of some newly diagnosed people or those looking for more content on this topic. The professionals guide us and we read about what needs to be done, however, as expected, putting it into practice was and is different. In addition, food allergies are manifested in people from all social levels. In other words, the care that I consider easy to manage may not be so easy for other families. We hope that the project will help guide families on how and where to get more help.
Then, it is connecting people, because when I realized that I was not alone and that other families understood what I was going through, I realized how great Conexao Alimentar could be.
We also feel the need to show others impacted by food allergies that with education and planning, other people can also take care of our allergic children. Much of the existing material shows mothers' views, but we also want to listen to non-allergic parents and siblings who also need attention.
And lastly, we also want to educate the non-allergic community through the portal, including schools, restaurants and hospitals. In other words, the community in general needs to prepare to increase the inclusion of this growing community.
– We also know that Lucas, one of your sons, is very enthusiastic about the project. Can you talk a little about that and his relationship with the allergies?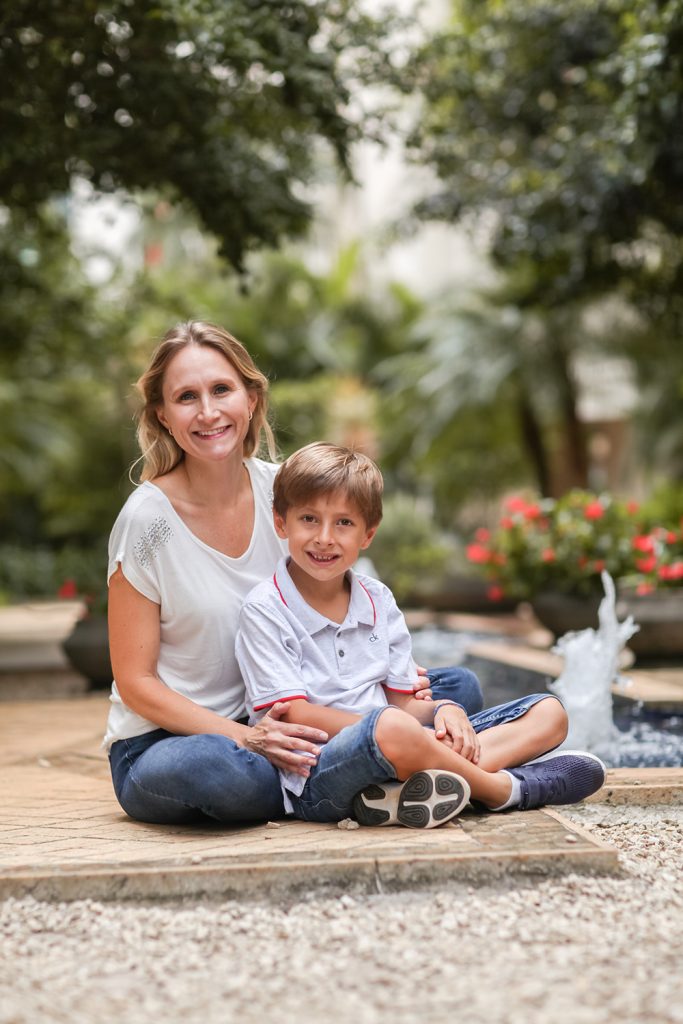 Bianca Kirschner – He is very excited and participates in the project giving ideas. Lucas, like me, is curious and creative.
Today, Lucas, aged 8, reads food labels, explains very calmly about his allergies and also knows how to apply his medicine if necessary. But this knowledge also has a hard side, as it affects Lucas' social life and brings insecurities, like sitting on a park bench that does not seem to be totally clean or hugging someone.
With Lucas's eyes, we want to disseminate information and encourage other people with food allergies to fight for their rights of inclusion, because they are the ones who live it on their skin, day by day. We need to listen to what they have to say.
– I see that you have many future ideas regarding the project. Can you talk a little about them?
Bianca Kirschner – In addition to consolidating information and connecting people, we also want to create our own actions and our own content. Lucas recently joined an online support group and it has helped him a lot. He connected with children of his own age group and realized that there are different types of allergies. Together, they talk about their fears and together they also exchange ideas on how to overcome challenges. One day we would love to start a project like this here in Brazil.
The other idea is to generate information through educational videos that can be used to assist in the education of the allergic and the family regarding food allergies, but that can also be used in schools, colleges and restaurants.
– What message can you leave for families with allergic members?
Bianca Kirschner – I will share something that has been happening with us. The more we try to learn about food allergies and the more we read and talk to other families who also have children with food allergies, the stronger we feel. We share experiences and, with those opportunities, we grow. We learnt and taught how to avoid allergic reactions, how to plan a walk, how to go to school and talk to those responsible for our son
We start to feel less alone and this exchange of knowledge strengthens us to sometimes plan an activity that has never been done before or to be an agent of transformation in some new environment.
So, try to participate in activities / meetings near your home with other families of allergies, introduce your allergic children to other allergic children, organize a group / meeting if you still have nothing close to your home, share what you already learnt and connect. You will find that you are not alone.
– In your opinion, what can establishments such as restaurants, candy stores, snack bars, bars, hotels, and even airports, hospitals, etc, do more for these thousands of people who are allergic to various types of food?
Bianca Kirschner – Firstly, to acquire knowledge about food allergies and know the ingredients of the products they offer.
It would be great to have options in each of the establishments, but we know that this can be difficult, since the list of allergens is long. And even having options, the establishments need to acquire knowledge to manipulate them, to avoid cross contamination.
Each establishment should have at least one menu with a list of all ingredients per dish with the allergens and possibilities of traits or cross-contamination and a professional who could guide us on possible choices of what to eat.
Interviewed by journalist Manoel Fernandes Neto